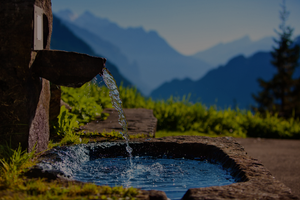 OUR MISSION 
To challenge, encourage, motivate, and embolden 
Pastors, Ministry Leaders, Christian University Presidents, and Spiritual Influencers to Awaken the Voice of Truth (which is The Word of God) to address the plethora of False Narratives that are creating toxic divisions in the body of Messiah, the family, and our nation.
INSPIRED BY THE TRUTH
More About Dr. Washington 
Attaining the rank of Lieutenant Colonel in the U.S. Army, Dr. Washington earned the Bronze Star for meritorious service in Vietnam. Post-military, at Trinity Evangelical Divinity School (now Trinity International University), he earned his Master of Divinity. Later, on the staff of Trinity International University, he developed and led the school's Master of Arts in Urban Ministries program. He holds honorary doctorates from Trinity, Westminster College, and Azusa Pacific University. He is still on numerous ministry boards, he also speaks at conferences and to universities, congregations, and corporations.
A Strong Future Starts With A Solid Foundation in Christ
---
Almost as a biblical calling, faith leaders and established pastors should seek resources and new ways to envelope their following back to the word of God.  Awakening the Voice of Truth is dedicated to providing these resources as they become available.  The need for the youth in our homes, communities and schools to have, and understand, the teachings of Christ is profound.  Please donate so we can continue to preserve and spread the Voice of Truth.
The Bible is the Word of God. Our mission is to bring the Word as the Voice of Truth because we believe the Bible is where we find:
Faith 

Salvation 

Strength 

Freedom 

Truth 

Victory
CHRISTIAN LEADERSHIP IS CALLING
Believers in the Truth Must Lead
In order to build larger, stronger communities in Christ, we must identify and support the faith leaders in those areas. It is almost beholdened of established pastors and thriving ministries to see and connect with these individuals.